Train up a child in the way he should go, And when he is old he will not depart from it.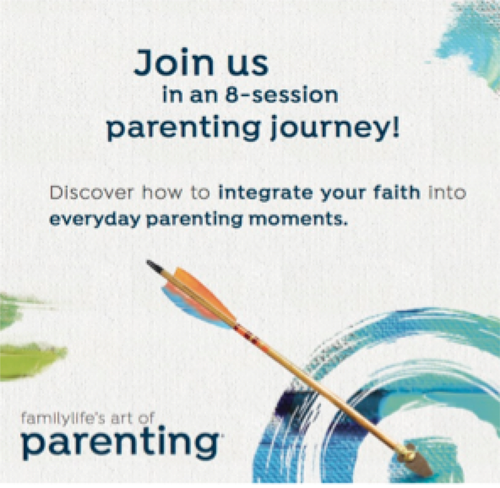 Led by Erik and Krystina Crim
Parenting is hard but there is insight from the Word of God. Family Life's The Art of Parenting walks through an 8-week video series about learning to parent our children in the areas of faith, discipline and more. If you are interested in learning and supporting each other in this area of life, come check out this study led by Erik and Krystina Crim!

Where and When FLCC's High School Room, starting on Thursday February 6th from 6:30-8:00.

The study will be 9 weeks on Thursday nights. It includes watching the movie Like Arrows about the joys and struggles of parenting.